EASY CAROUSEL HIRE MELBOURNE WIDE
WE MAKE HIRING EASY
The carousel is an old classic – a time-honoured carnival ride for the whole family. A nostalgic carousel ride brings a circus or carnival theme to your event and can keep guests and patrons occupied for hours. Also, it serves as an excellent place for parents to take a break from their children! When it comes to attractions and carousel hire Melbourne wide, Melbourne Amusement Hire is your one-stop-shop. We often hire this carnival ride out to school, charity, council and corporate events.
Contact us today to learn more about our hire services and be on your way to creating your best event yet!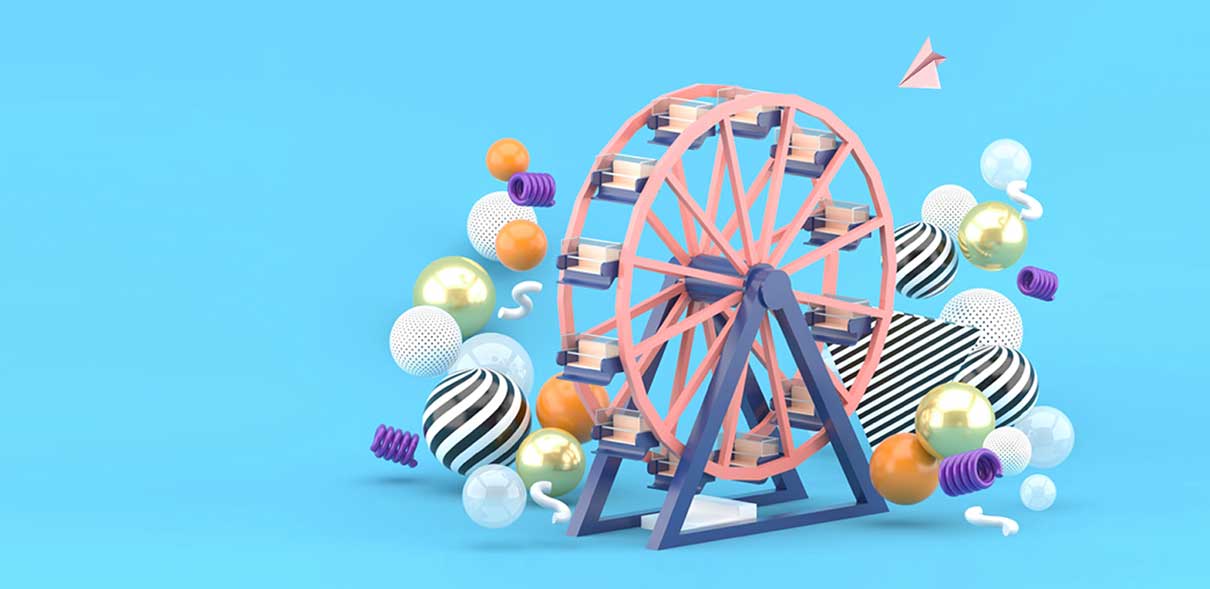 MERRY-GO-ROUND NOSTALGIA
The carousel or merry-go-round is one of our most popular rides. Do you remember how much you loved it as a child? Still a favourite among children, our traditional merry go round is ideal for school fetes and any other occasion that requires amusement for young guests. What could be nicer than settling into one of our beautiful seats on our old-time merry-go-round with music playing? Parents of young children are welcome to enjoy the ride too. Each of our carousel rides features beautiful artwork and plenty of lights to make your party or event look amazing.
MINI CAROUSEL HIRE MELBOURNE
We have rides and games available for all age groups so you can guarantee there'll be fun for everyone. Even small children feel comfortable on our mini carousel – a gentle ride that is suitable for birthday parties or small fetes. Small to tiny children love it because it was designed specifically for them, but it's strong enough to take those older children who want to share the experience. However one of the advantages of this ride is that it can be carried into position, even through doors into large rooms or a back garden as long as we have prior notice. No matter what your occasion, you can count on Melbourne Amusement Hire to bring you the very best rides.
WHY CHOOSE US?
We can cater for all types of events such as festivals, fetes, corporate events and fundraising events. You can be confident when you hire with Melbourne Amusement Hire that our equipment will always be compliant with all necessary safety standards, with ongoing maintenance suitable to each ride or game along with insurances to cover the event. Our staff are uniformed and trained for the erection, operation and dismantling of equipment. We have one of the largest collections of amusement equipment in Melbourne, and our friendly team will help you bundle and match these rides to your specific occasion. We can help you provide a complete package of amusement rides to make your event a memorable one.