EASY FERRIS WHEEL HIRE MELBOURNE WIDE
WE MAKE HIRING EASY
At Melbourne Amusement Hire, we believe that every event should feature the iconic Ferris wheel, offering a birds-eye view of all the fun below. Few major rides have the same old-world charm, which looks particularly magical at night as a glowing centrepiece attraction. From birthday parties to fundraising events, we provide reliable Ferris wheel hire Melbourne wide for many types of occasions searching for a great family ride suitable for all ages. Get in touch with us today to find out just how easy hiring with Melbourne Amusement Hire can be.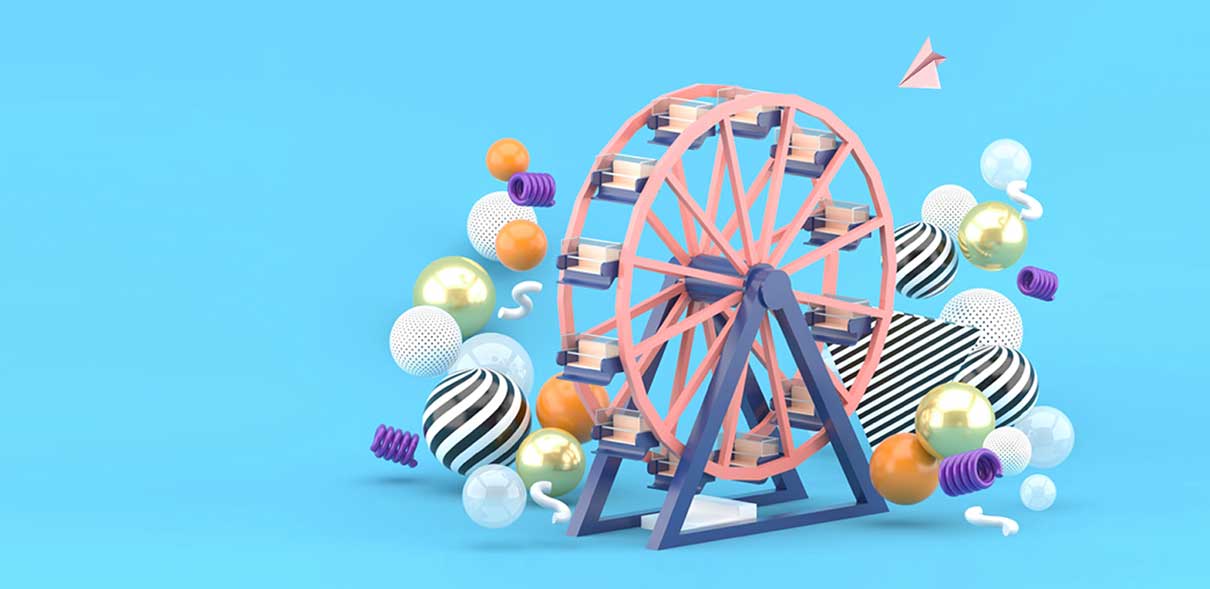 THE MAGIC OF THE FERRIS WHEEL
There's something particularly nostalgic about a Ferris wheel. It brings back fond childhood memories of Luna Park, summer holiday carnivals and all the chaos of Easter Show! We're very proud to have this mobile, quality mechanical ride in our inventory at Melbourne Amusement Hire. Whether you want to take the kids on their first ever Ferris wheel ride or relive your memories, this amusement ride is sure to capture the hearts and minds of the entire family. With its beautiful bright colours, your guests are sure to notice it upon their arrival, towering above the crowd. Moving queues quickly with up to 24 riders at a time, it's ideal for large school fairs, corporate functions and community festivals.
EVERYTHING THAT YOUR EVENT NEEDS
The Ferris wheel goes well with other fun carnival rides including the to create an electric carnival atmosphere. With our massive range, including laughing clowns, jumping castles, fun food and unbeatable customer service, we're confident we can provide a solution for any event. Each ride and game is well maintained and held to the highest standard of quality. Please contact us if you're unsure whether your site is suitable for Ferris wheel hire Melbourne, or you need assistance choosing and planning for other types of rides. We pride ourselves on helping you create an event to celebrate, ensuring the highest customer service standards.
WHY CHOOSE US?
Having been in the industry for more than 150 years, we're one of Melbourne's largest and best amusement hire companies. All rides are tested, insured and kept to a very high standard by professional and experienced operators. Our amusements comply with all relevant Australian Standards, including fire retardant material, anchor points and design. Most importantly, you're not just a number. We care for each and every customer answering any questions you may have, providing timely quotes and confirmations. Consider our team as your support crew in putting together your perfect event. All bookings are organised by our events managers so give the office a call, and we can work out the best price for you.