DODGEM CAR FOR HIRE IN MELBOURNE
Popular as bumper cars, Dodgem Cars are carnival rides sure to be a big draw at your event. We have seen them hired out for fetes, festivals, corporate events, and even backyards with acreage. Your guests in the carnivals will have an incredible time dodging, bumping, turning and slamming into other cars while listing to the sound system blasting the latest music. Being a fairground favourite, we all love the bump, turn and fun of chasing your friends around the track. Get these fun dodgem cars for hire from Melbourne Amusement Hire today!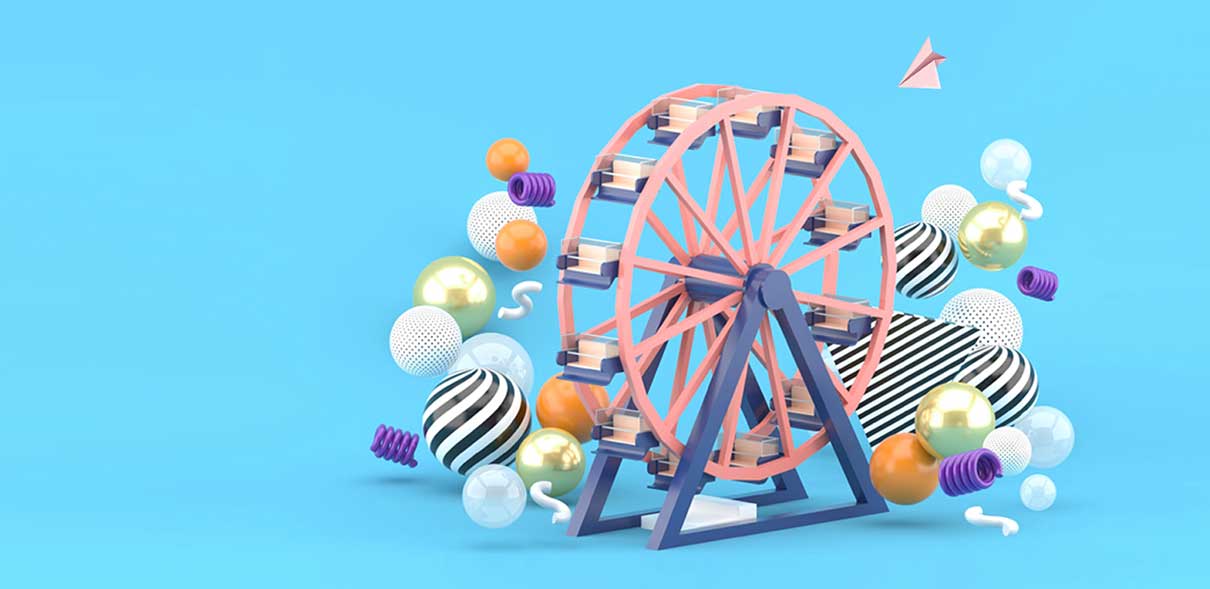 THE FUN AROUND THE DODGEM CARS
The Dodgem Cars are one of the favourite fairground attractions commonly seen at travelling carnivals. Melbourne Amusement Hire is proud to offer this fantastic amusement ride for hire at your school fetes or corporate functions. A large amusement ride like this is usually hired to give guests the sheer joy of the adrenaline-pumped rides. It is also incredible to see how the bumping cars slide and bump against each other, giving riders the full opportunity to have a blast. The Dodgem Cars are one of the large semi-trailer rides, so we need at least 2.5m wide gates or entry to your venue. The large vehicle will require plenty of room to manoeuvre the trailer into the right location.
FUN FAMILY RIDES
A popular family fun ride for all ages, the dodgem cars are everyone's favourite carnival attraction. Our extensive collection of quality carnival rides makes it possible for you to hire Dodgem cars for any upcoming event. This fantastic ride suits whichever kind of event you're organising, whether for fundraising, a funfair, or to give your guests some much-needed fun. Our services are defined by the excellent safety record and ensure that we'll professionally deliver what you need for your event whenever you need it. When booking our bumper cars or carnival rides, it's a good idea to consult our team first. We will be happy to discuss your chosen event venue's size, scale and dimensions and any particular requirements you may have.
WHY CHOOSE US?
As we have a range of fun Dodgem car attractions for hire throughout Australia, we can serve you the best if we know how much space you have to work with. We have been in the industry for years and know well what it takes to make a carnival successful. Hiring rides for any special event make it memorable as ever. But, hiring the right firm will ensure everyone has a safe, fun, and thoroughly experience. Ask the right questions and focus on what experience will be the most fun for your guests and attendees. As one of the best carnival equipment hire firms, we will be happy to provide you with the finest range of carnival rides, games and equipment. Get in touch with our team today!